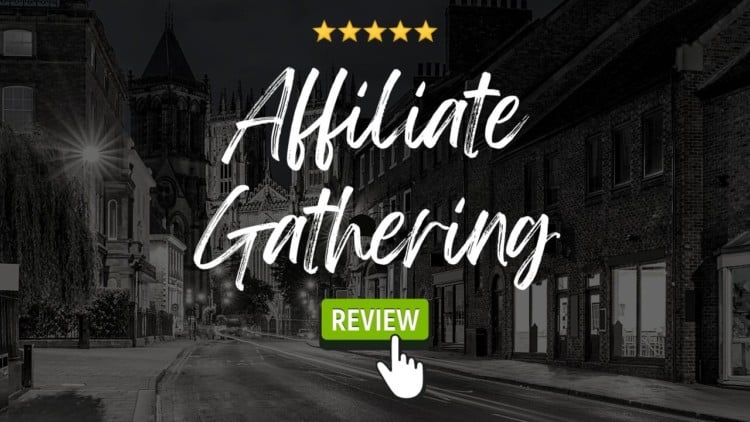 May 2022 saw the inaugural Affiliate Gathering Expo, York which is the UK's biggest gathering of niche website builders and affiliate marketers.
This is an honest and in-depth review of Affiliate Gathering.
TLDR; it was a very positive experience!
Official Website
Affiliate Gathering Review
Affiliate Gathering is the brainchild of Carl Broadbent, an affiliate marketer based in the UK.
The basic idea of the event is for like-minded people to meet up and talk shop.
One funny SEO-related topic that a group of us chatted about over drinks was how Google awards the featured snippet to AI sites. One site was highlighted that won the snippet for incorrectly stating that a horse has nine eyes. It inspired me to write a post informing the world that a horse has two eyes.
Here is my video review of Affiliate Gathering 2022:
The speakers and panelists of 2022 included:
Ricky Kesler from Income School (appeared via video link)
Alex Cooper – WP EAGLE – YOUTUBER AND AFFILIATE MARKETEER
Morten Storgaard – PASSIVE INCOME GEEK
Leon Angus – YOUTUBER & AFFILIATE MARKETING COACH
Carl Broadbent – YOUTUBER & AFFILIATE MARKETING EXPERT
Ben Adler – FOUNDER OF KEYWORDCHEF.COM
Abdullah Ashraf – FOUNDER OF HANDS OFF PUBLISHING
John from Ezoic
Arielle Phoenix – FULL-TIME AUTHOR/BLOGGER/YOUTUBER
Shaun Marrs – FULL-TIME AFFILIATE MARKETER

Event Sponsors
Affiliate Gathering is sponsored by Odys Global, Mediavine, Hands Off Publishing, Fiverr, Ezoic, Keyword Chef, Niche Website Builders, Oakfold, and Spidrweb.